The
BBC informs
, Oriel College at Oxford University for some reasons decided to keep the statue of Cecil Rhodes on its building.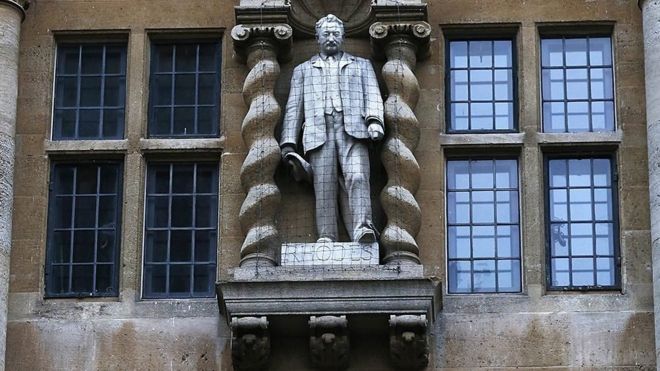 This decision is strongly opposed by "Rodes Must Fall" campaigners. THis campaign succeeded in South Africa, where a Rhodes statue was removed. The idea was adopted in Oxford by activists students insisting that Rhodes' views were incompatible with the modern 'inclusive culture'.
I have no doubt his views are incompatible. How could we expect it other way, talking about a British imperialistic (and as such, surely white) politician of 19th century?
The matter is that history was just the way it was. One can remove a statue, but no one can change history. History is to be studied, its lessons are to help us here, today, avoid mistakes of the past, and find better ways to future that is supposed to be better than the present and way better than the past.